Heritage Breed Pork from True Story Foods
Exceptional Pork, Raised with Respect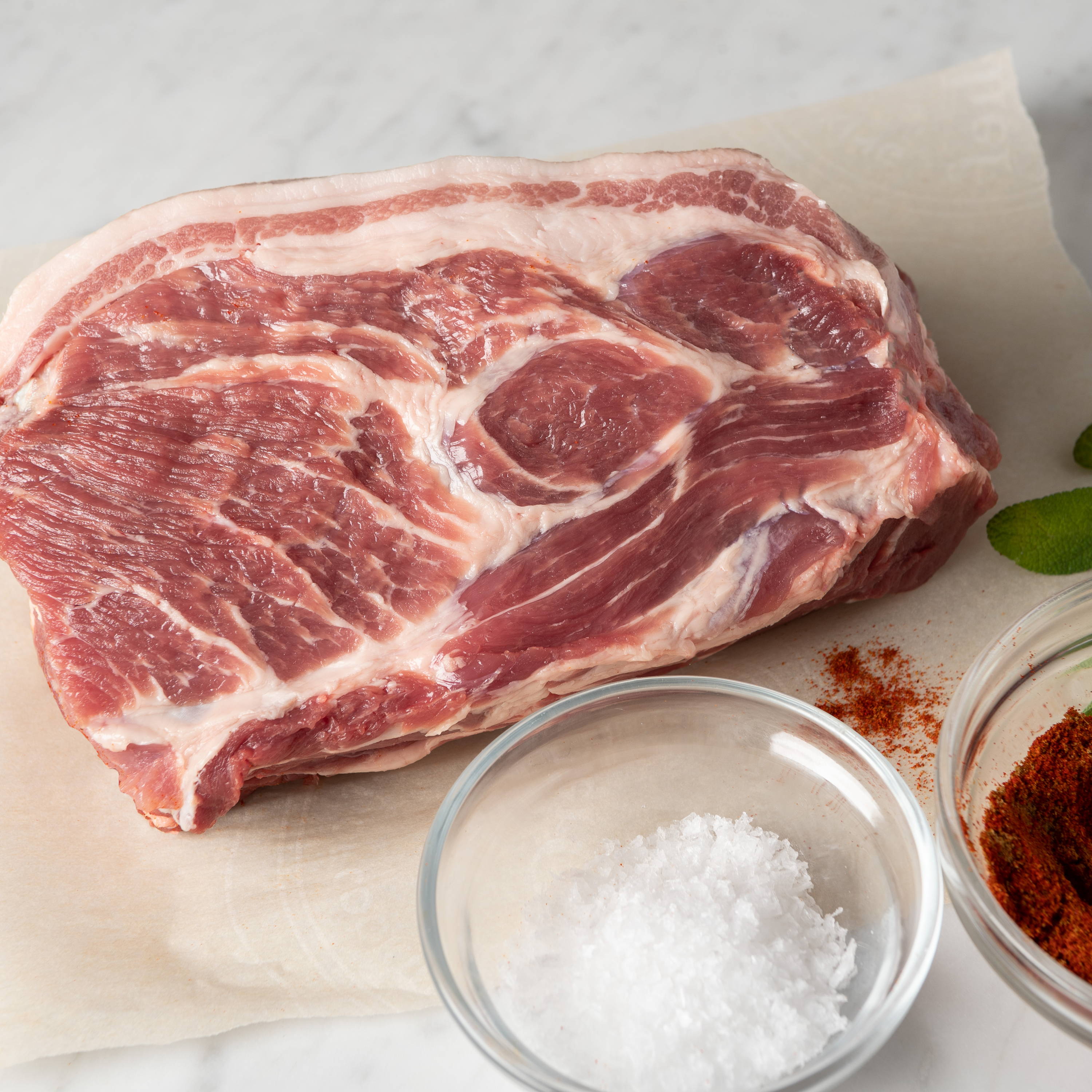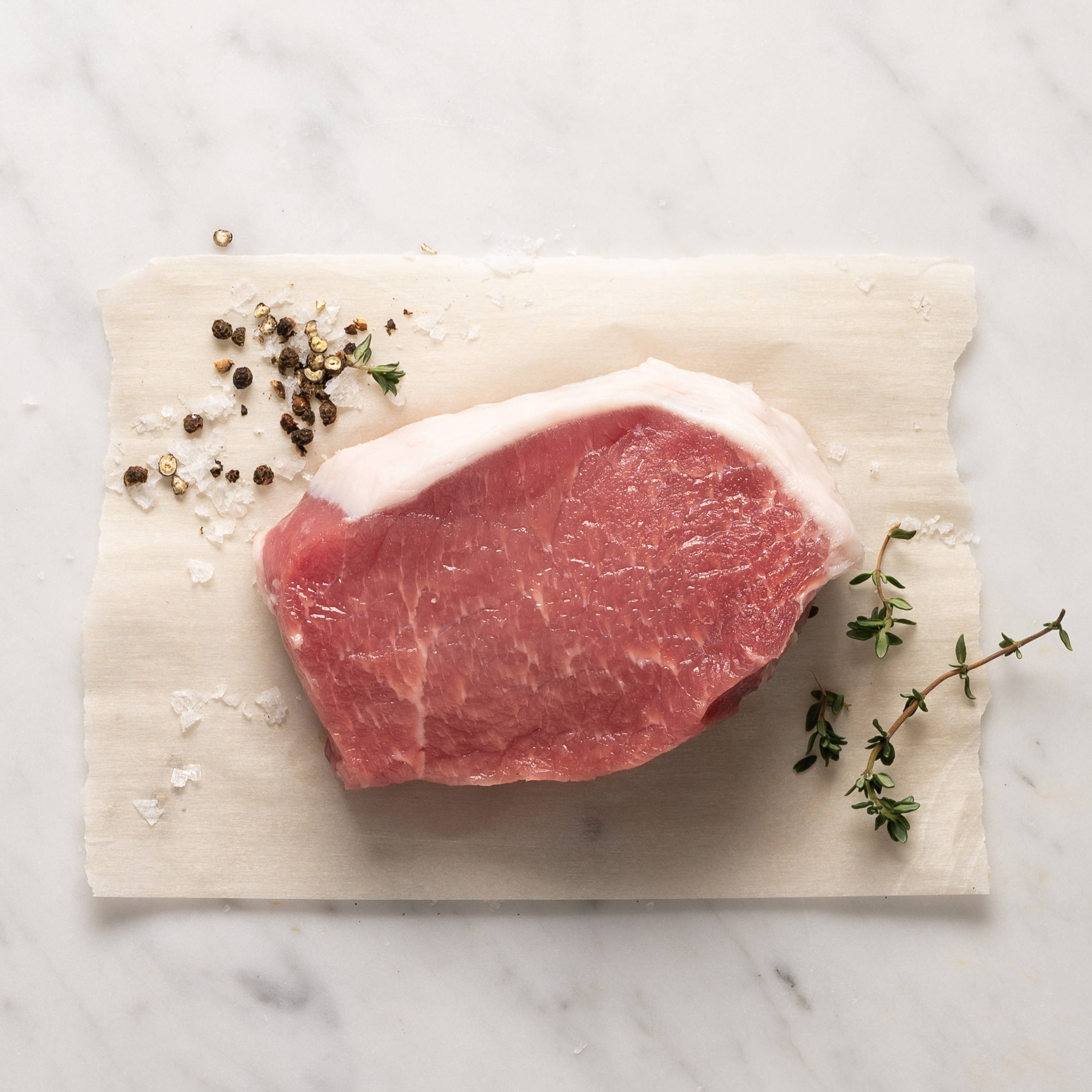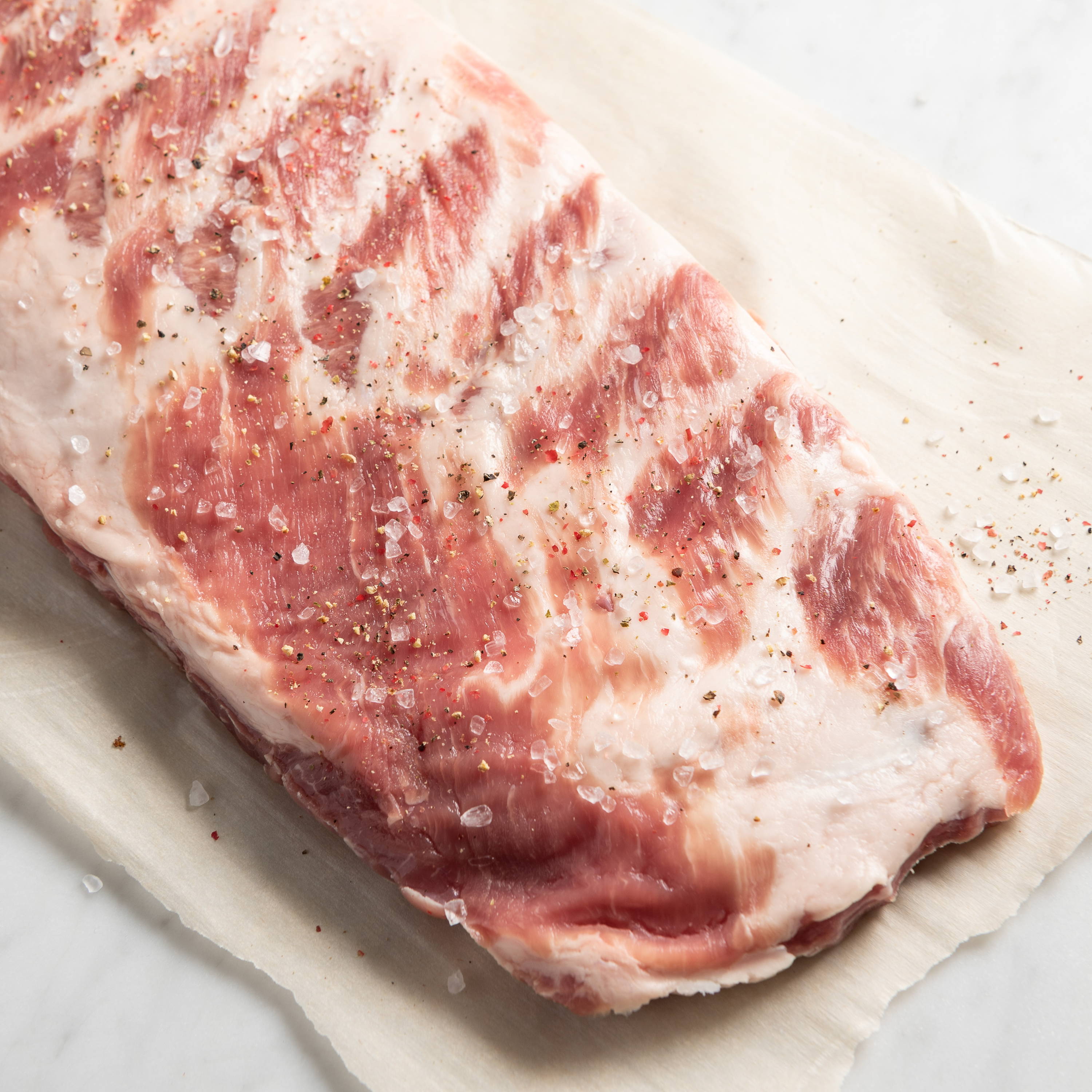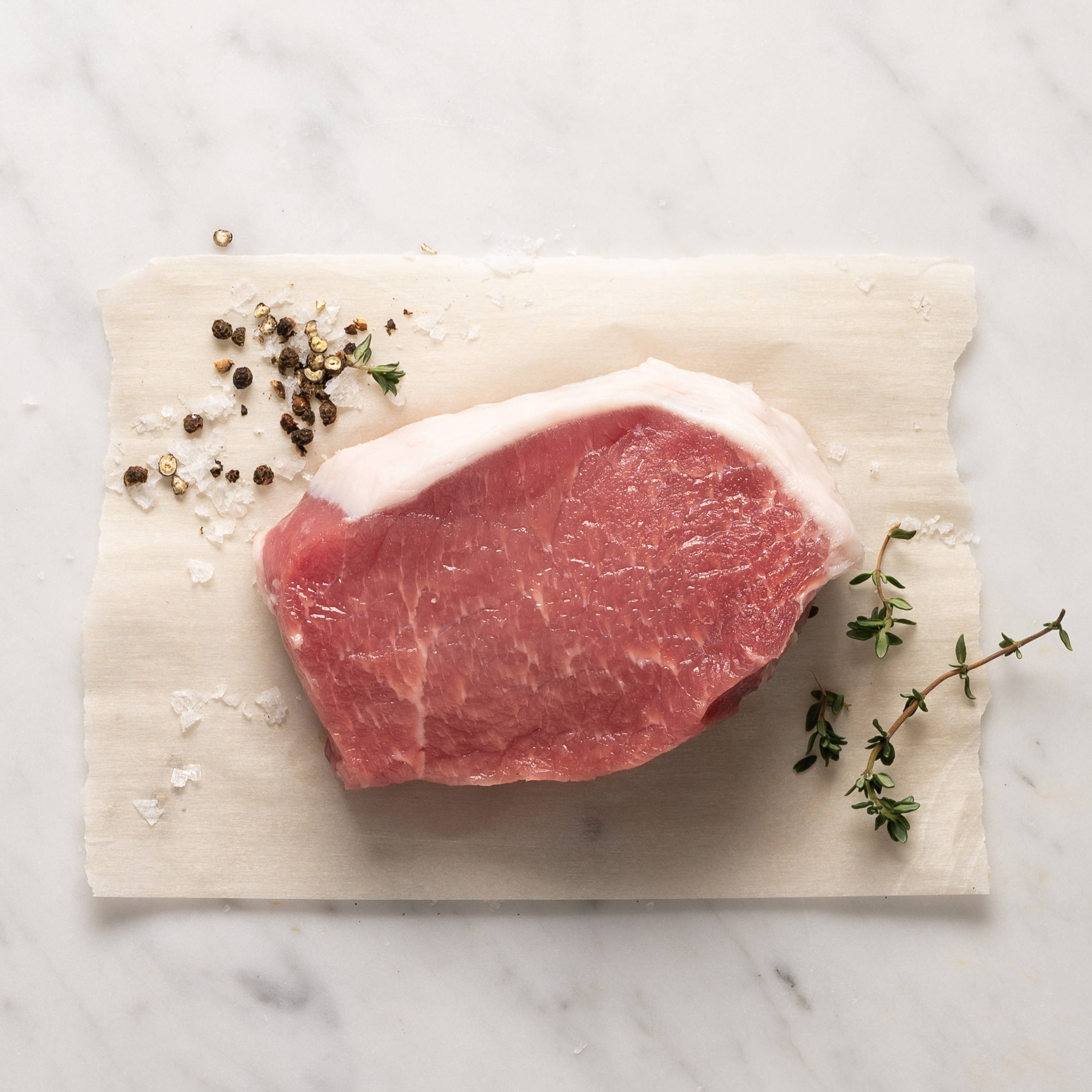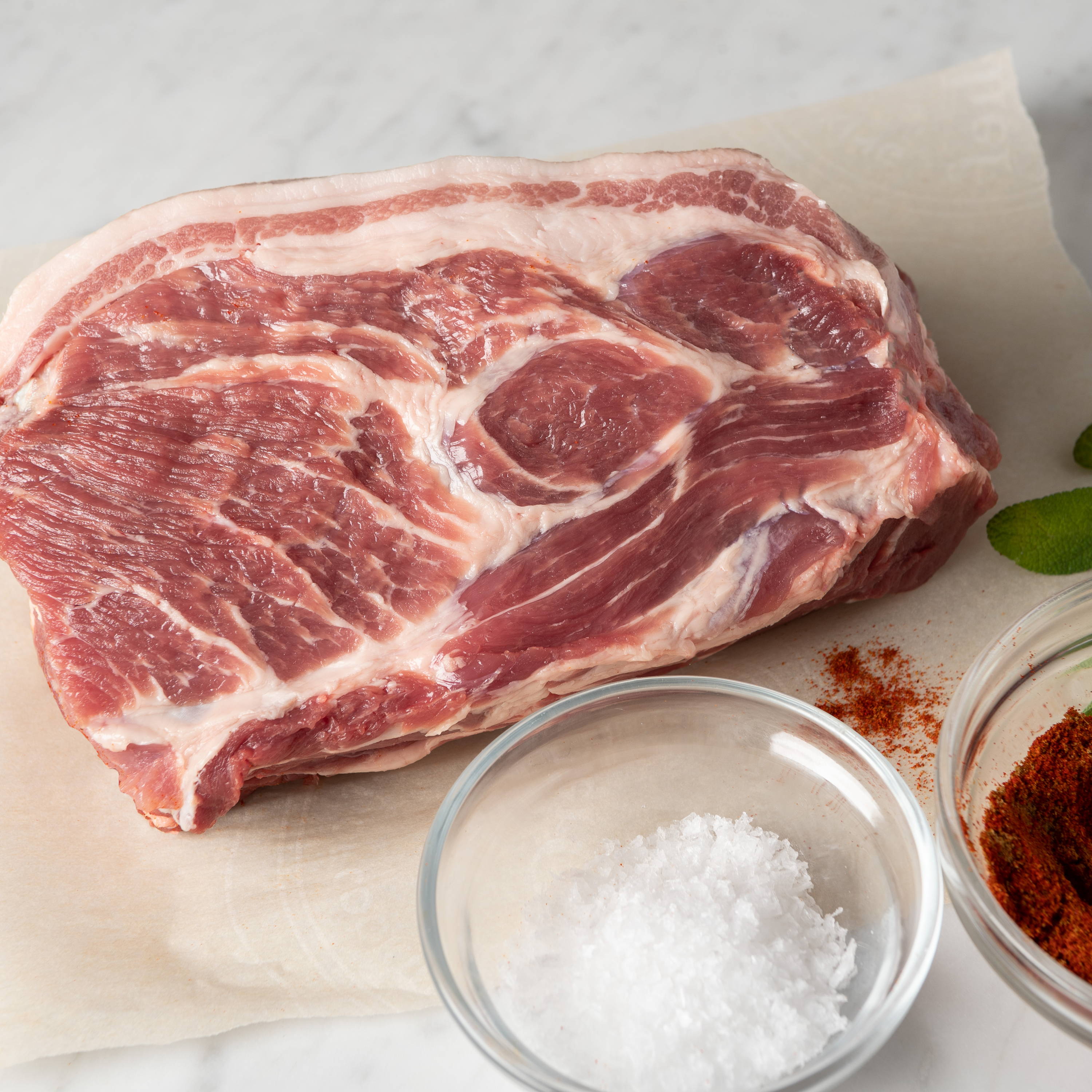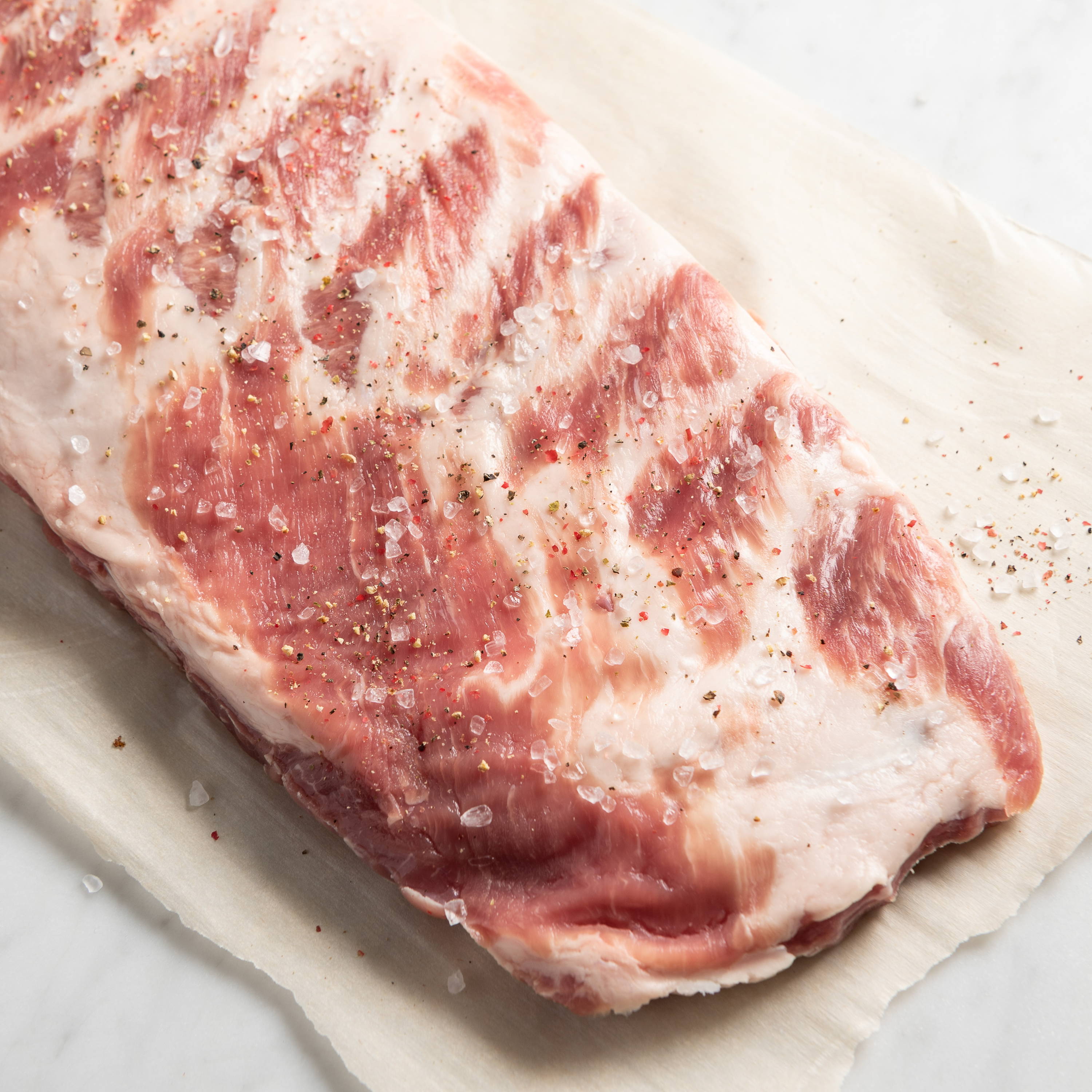 Heritage breed pork is known for its juicy meat and clean, delicious taste. Humanely raised on U.S. family farms with 100% vegetarian feed and No Antibiotics Ever, it's the combination of "breed and feed" that makes this pork so special.

✅ GAP Step 1 rated—third party certified for high animal welfare standards
✅ Old-world breeds with exceptional flavor
✅ Raised on our network of U.S. family farms
✅ Compliant with California's Proposition 12—plenty of room to express natural hog behavior!
✅ Raised on 100% vegetarian feed with NO ANTIBIOTICS EVER
Find these prime cuts in the meat case of your local Gelson's Market
Bone-in shoulder butt roast
Bone-in center cut loin chops
Boneless center cut loin chops
See How True Story Raises Its Pork
Featured Recipe: Whole30 Pork Chili Verde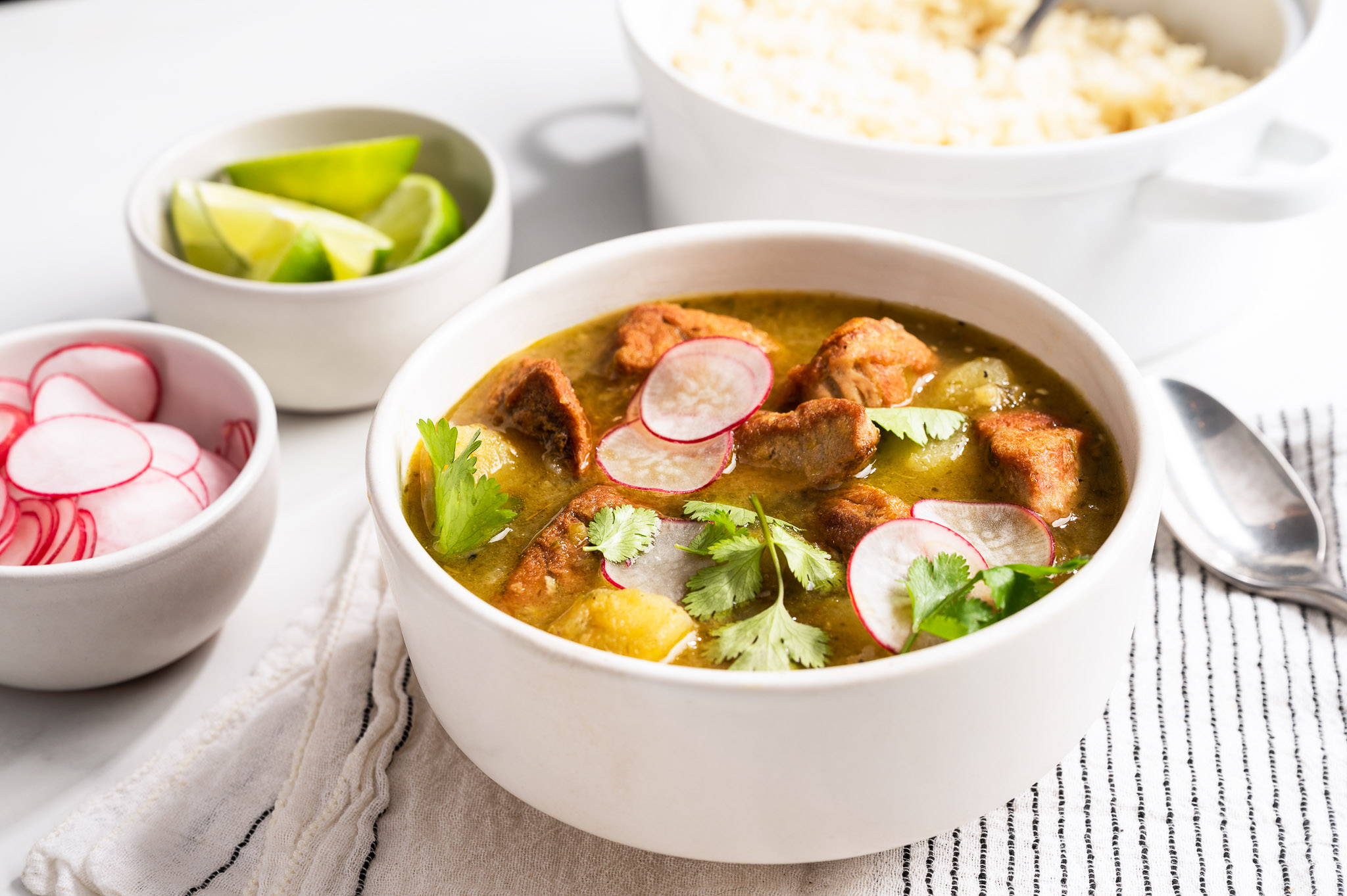 This recipe from The Whole30 Friends and Family is delicious, flavorful and comforting. It's a wonderful way to enjoy your pork tenderloin, whether you're following Whole30 or not!

Ingredients

FOR THE SAUCE

2 jalapeños

6 tomatillos husks removed and chopped (about 2 cups)

1 16-ounce can roasted green chilies

¼ cup fresh cilantro leaves plus more for garnish
FOR THE CHILI

1 tablespoon extra-virgin olive oil or avocado oil

2 pounds Whole30-compatible pork tenderloin cut into ½ -inch cubes

4 cloves garlic minced

1 medium yellow onion chopped

1 pound Yukon Gold potatoes chopped

1 green bell pepper chopped

1 tablespoon ground cumin

½ teaspoon salt

1 ½ teaspoons Whole30-compatible chili powder

1 teaspoon black pepper

1 teaspoon dried oregano

6 cups Whole30-compatible chicken broth

¾ cup Whole30-compatible coconut milk



Directions




ADJUST the oven racks so one is about 6 inches from the broiler heat. Preheat the broiler. Line a small baking pan with foil.

MAKE the verde sauce: Cut the jalapeños in half; remove the seeds, if desired. Place the jalapeños, cut sides down, on the baking pan. Broil until charred, about 4 minutes. Place the jalapeños, tomatillos, green chilies, and cilantro in a blender. Cover and pulse until combined yet chunky.

MAKE the Chili Base: In a large pot over medium- high heat, heat the olive oil. Add the pork and cook until opaque, 5 to 7 minutes. Add the garlic, onion, potatoes, bell pepper, cumin, salt (if desired), chili powder, black pepper, and oregano. Cook, stirring, until the vegetables begin to soften, 6 to 7 minutes.

ADD the verde sauce and chicken broth to the pork mixture. Turn the heat to medium-high and bring to a gentle boil for 5 minutes. Turn the heat to low and simmer until the pork is cooked through and the potatoes are tender, about 30 minutes. Stir in the coconut milk.

TOP servings with cilantro.
Find True Story's heritage breed pork at a Gelson's Market near you.